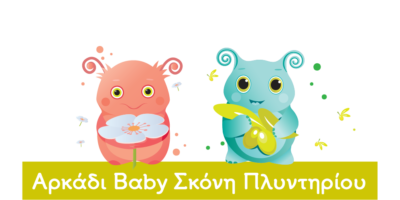 Arkadi Baby Powder for washing machines offers much more than a conventional detergent and that's why, more and more conscious moms choose it.
Thanks to its natural composition of olive oil, salt and water, it is specially designed for the washing machine, without flowing additives, chemicals and perfumes. It is ideal for all infant's and baby's clothes because it is 100% natural and hypo-allergenic, protecting the hypersensitive children's skin.
Its formula is ideal for white and coloured clothes. Its composition gives perfect results, re-moving the most difficult stains, even at low temperatures.
Available in two types: green and white.
"Arkadi" Baby White Powder for washing machines has a characteristic off-white color because it is produced from non-edible components of Greek olive oil and is suitable for use in areas with soft water.
"Arkadi" Baby Green Powder for washing machines is made from Greek pomace olive oil and is ideal for washing with excellent results in areas with hard water.
By choosing Arkadi Baby washing machine Powder instead of a conventional detergent, it not only ensures impeccable and pure cleanliness for all your baby's clothing but also highlights your respect for the environment and the economy, since the pack of 1Kg gives more than 20 washes.